Rebecca Kappler
Miss Ulster County 2003

Rebecca's platform was "The Importance of Community Service and Youth Involvement".

Rebecca studied ballet at Saugerties Ballet Center and was often a featured dancer in productions of the Ulster Ballet Company including numerous annual performances of "A Christmas Carol" at UPAC's Broadway Theater.
After majoring in Dance at Adelphi University Rebecca is now an individual studies major with a concentration in business at Ulster County Community College.
Rebecca's parents are Dr. Richard & Lisa Kappler.
Rebecca also won the first ever Miss Apple Valley crown for 2006. More details are listed on her 2006 page.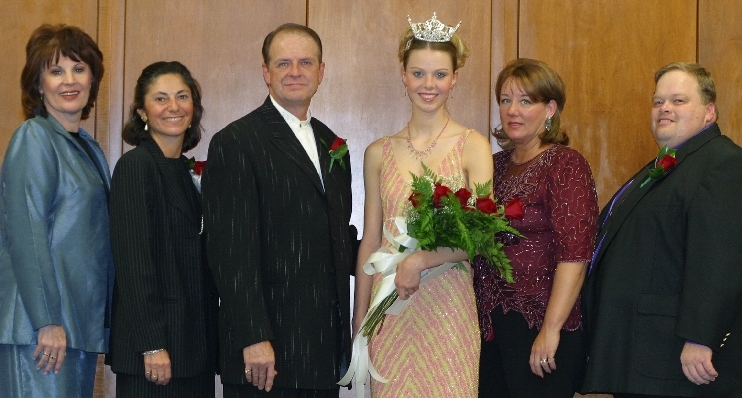 The following photo is courtesy of Michael Fagans of the Watertown Daily Times,
and irenelgMoreAlbums and Webshots.com: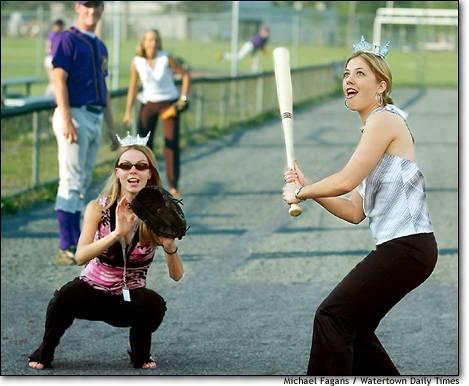 "Miss Ulster County catches as Miss Long Island awaits a pitch before a minor-league game in Watertown, New York.
Contestants in the Miss New York pageant showed up to meet the players and sing the National Anthem."
All text, images, video, etc. at MissUlsterCounty.com are
© Copyright 2000-2022 Miss Ulster County Scholarship Program
unless credit specifically stated otherwise.
You may contact the Directors with questions regarding the Miss Ulster County Pageant,
or contact the Webmaster regarding this web site.
Hosting and Maintenance compliments of...
Kropf.Computer Services, Inc.
"Keeping business plugged in...
...to the Whole - Wide - World!"
Thanks to Erica Stopczynski for the original design.
Thanks to Stuart Williams (New York State Field Director) for most of the photographs.
This page last updated at 01:17:00 EDT on September 08, 2015.